If you are like me then you learn through DOING. Learning about macros can really only be done through execution. As you are logging your food everyday you start to develop an awareness of what each of the foods is "costing" you in your macro "budget".
Today's post is dedicated to a full day of eating and tracking – in my REAL life. Not a competitor, trainer, nutritionist but as a busy, working momma – like many of you.
*Note: In the last post the macro numbers I gave were generic numbers and different than the numbers of today's food diary*
First Meal – 200 grams of fat free Greek yogurt with 100g of fruit + cinnamon + 2 cups of coffee with sugar free creamer (Macros: 19C/16P/0F)
Second Meal – 12 count grilled nuggets from CFA + Diet Dr. P (Macros: (Macros: 41C/38P/5F) + 7 Swedish fish candy (YUP – CANDY!!!) *this is the meal I usually have on the road while I am/was working*
Third Meal – Built Bar + Built Boost before afternoon workout (Macros: 13C/15P/4F)
Fourth Meal – 6 oz of extra lean ground turkey + Green Giant steam fresh bag of cheesy rice + broccoli + side salad (whatever produce is in the fridge) + Bolthouse Farms dressing (Macros: 54C/47P/10F) *This is large serving of food – I usually make it and eat it in two settings*
Fifth Meal – 1 cup cereal of choice (Special K, Cinnamon toast crunch, or Apple Jacks) with 1 cup FF milk *I usually eat this at the computer when I am working or in bed watching Netflix*
Total Macros for the day: 158C (goal 160C) 130P (goal 130P) 20F (goal 20F) Calories: 1294
Here it is how I logged into the Fat Secret app: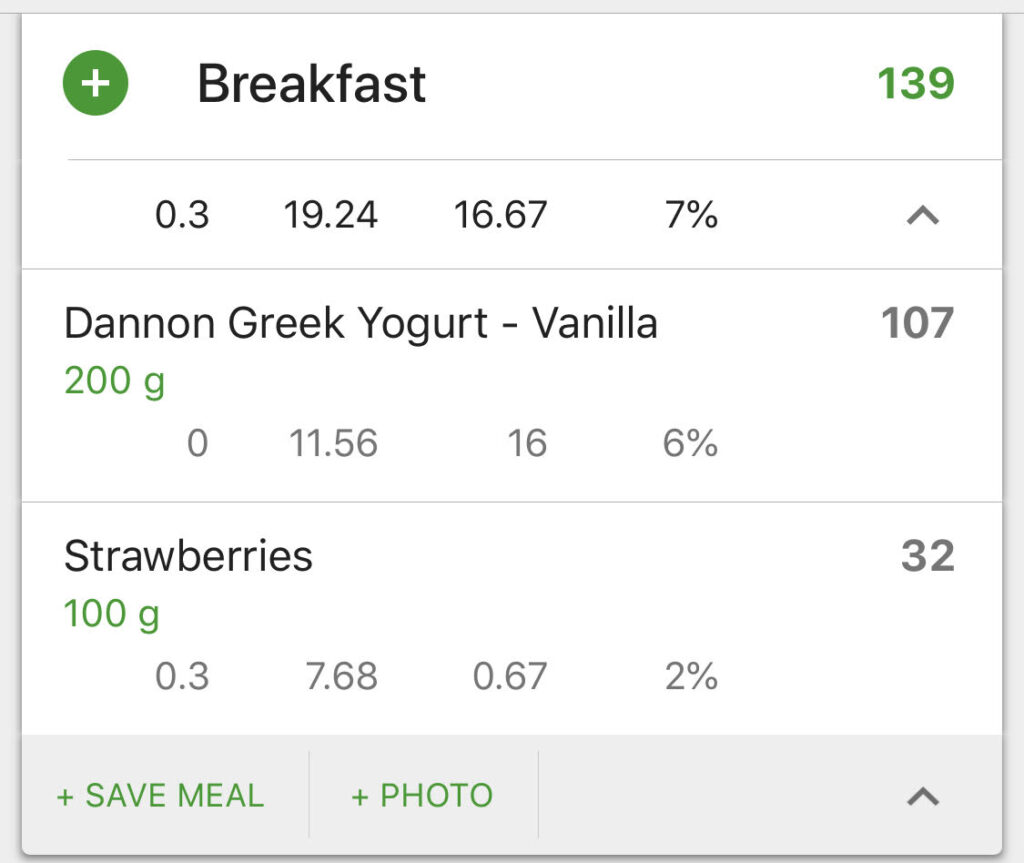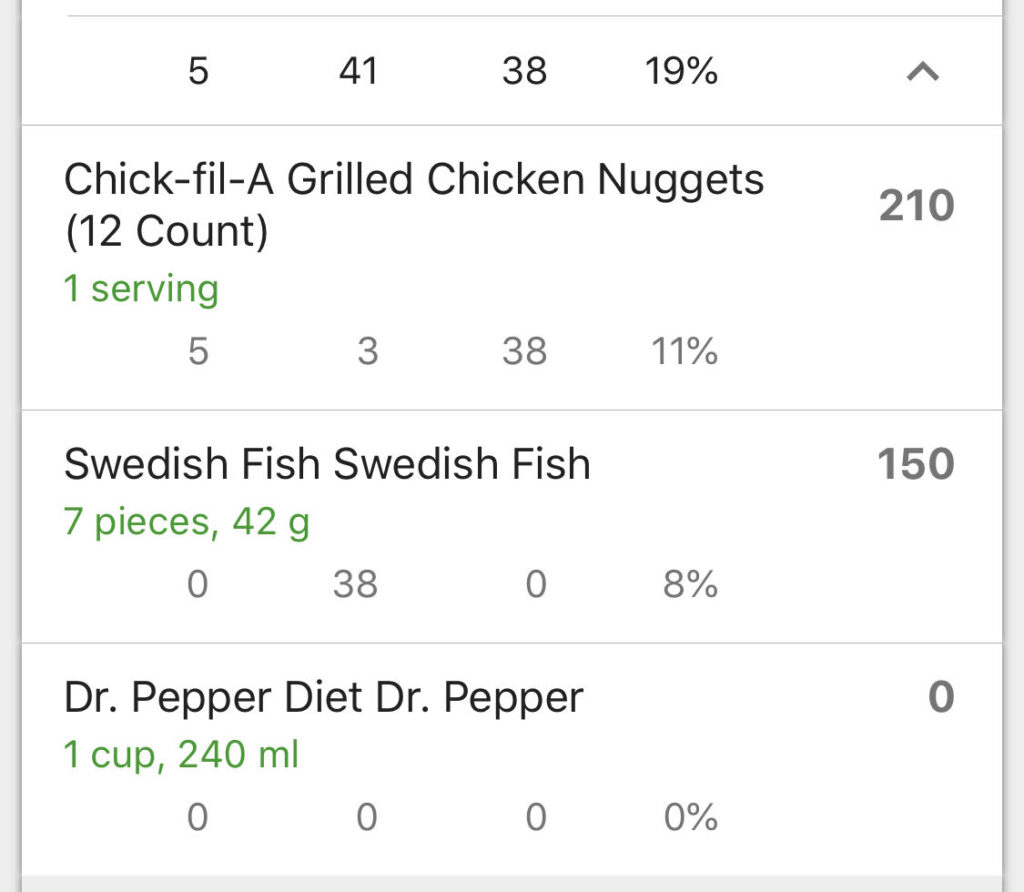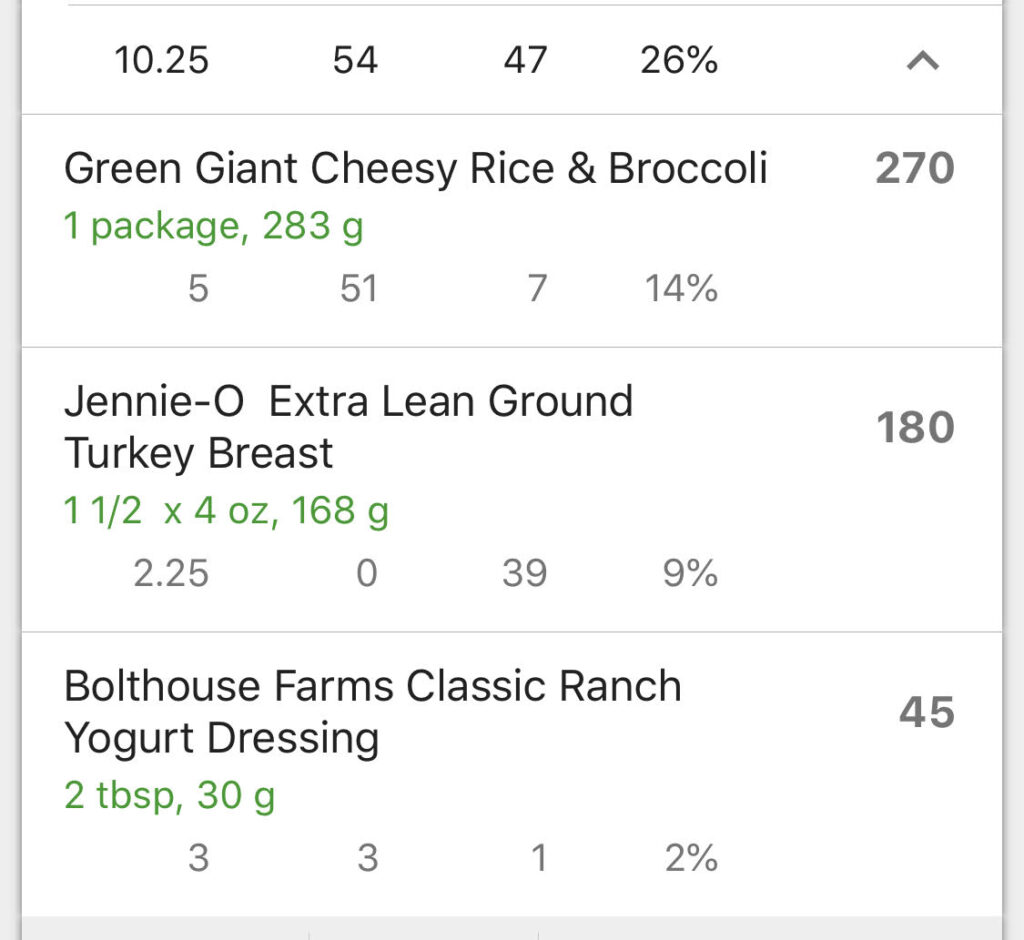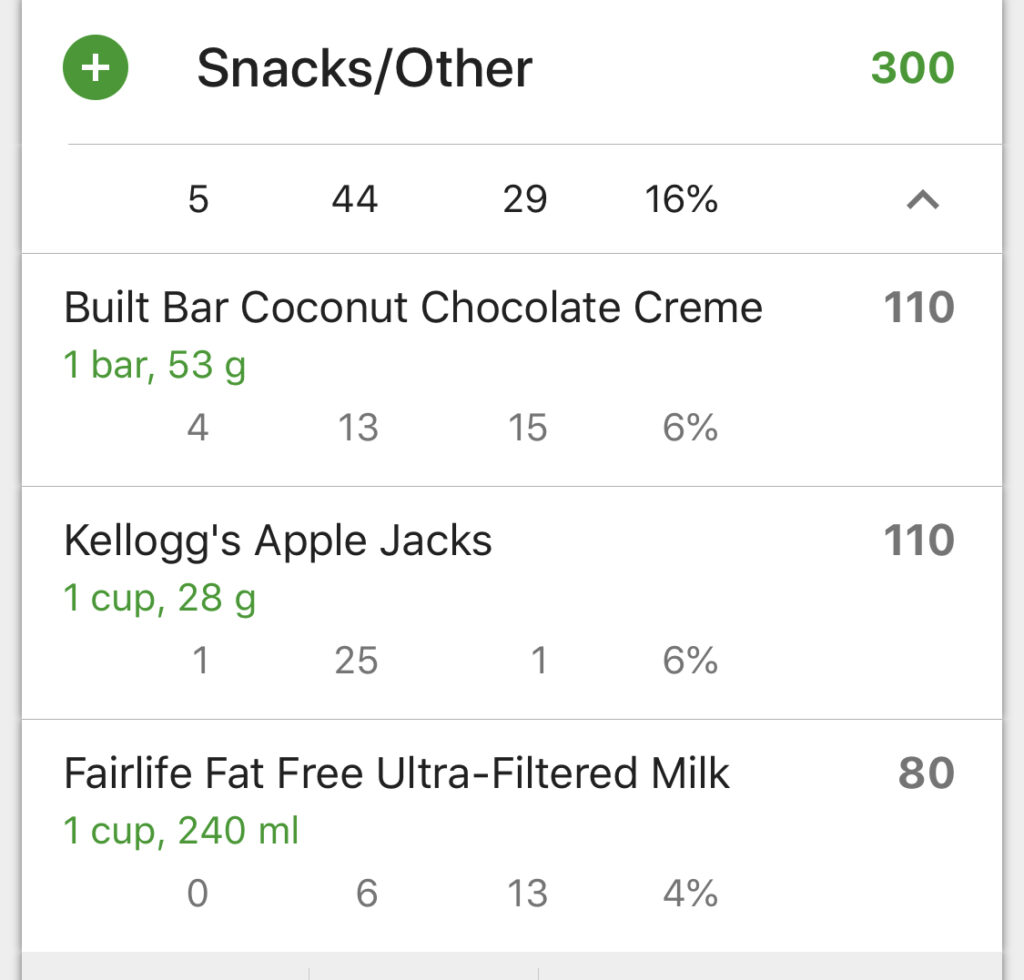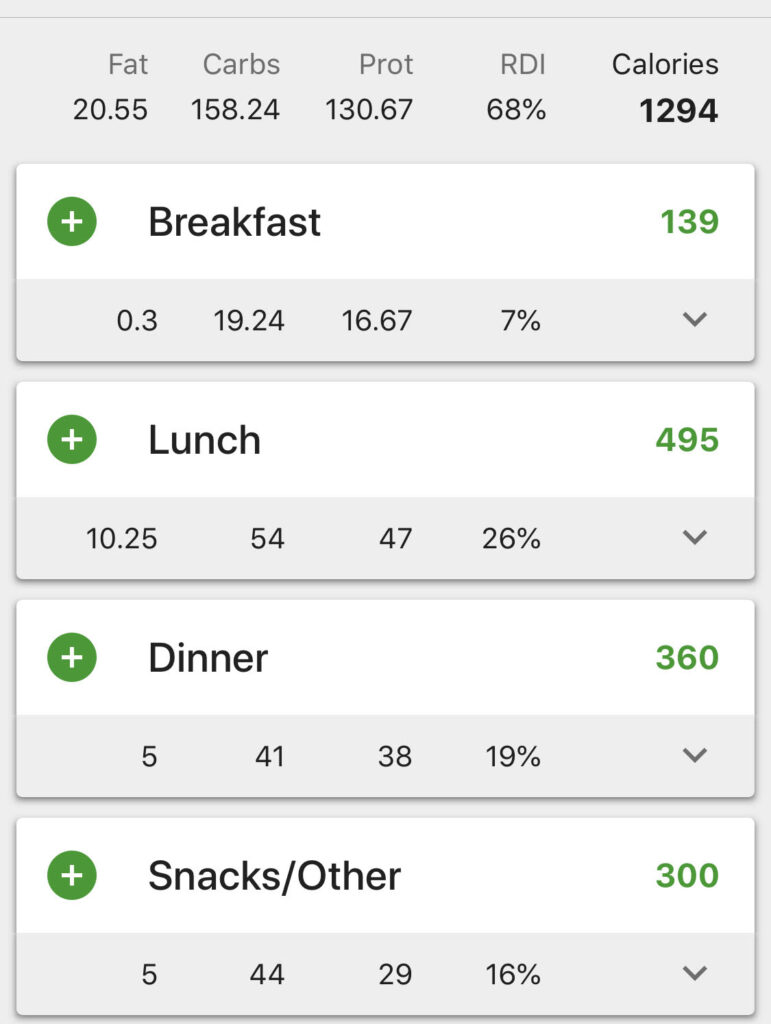 Send me your questions and comments about macros! I am happy to help. Talk soon!
Angeline