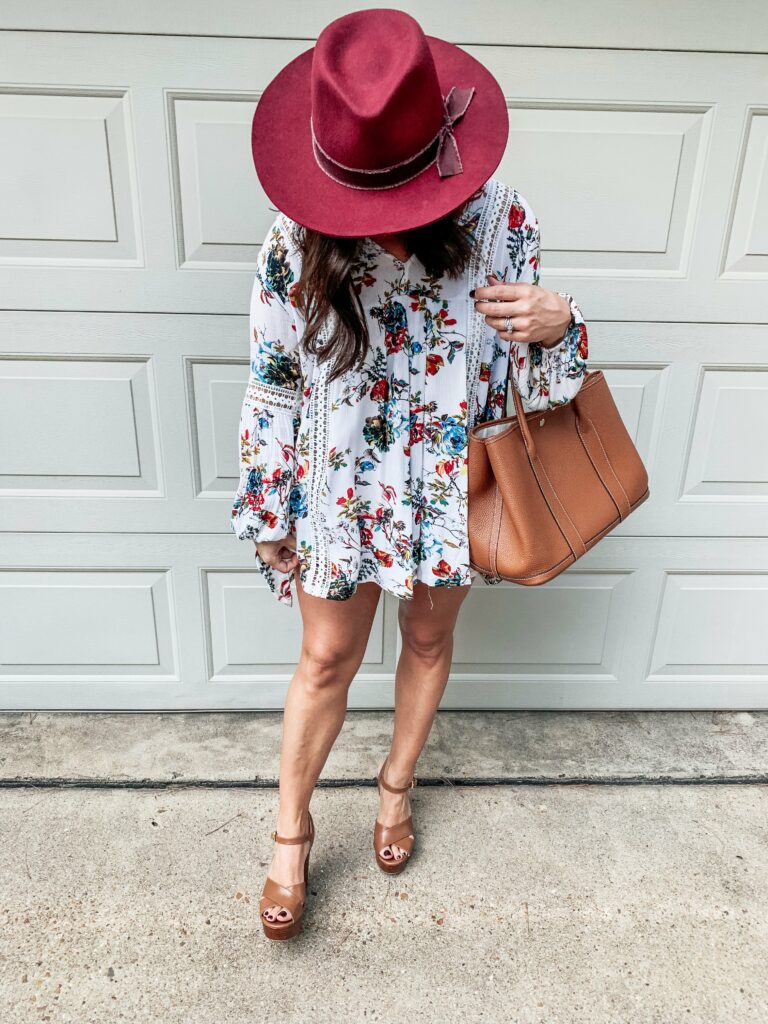 Let's face it, fellow Houstonians (and other southerners), there won't be any chunky sweaters worn here until January 2020. In the meantime floral swing dresses with plum colored patterns give me the fall fix I need to justify drinking a pumpkin spice latte.
Dress – https://amzn.to/2ZI8XRi – it is short and see thru. (what did you expect for the price point?) I wear a slip with mine.
Bag – https://amzn.to/2L9tLx4 – looks just like Hermes and is real leather. A GREAT work tote. Used this all last season.
Hat – purchased today at Lulla Blue in Vintage Park. The brand is Olive & Pique but I could not find a link.
Shoes – Michael Kors (summer 2018 purchase)
Have a great Labor Day weekend!