I cannot believe JJ is about to be THREE! It goes by SO. FAST. I have felt extra super cheesy because we are #oneanddone – and damn near every single person on the planet this year is pregnant.
In honor of the time passing by so quickly, I reminisced through my old Amazon orders to compile my very own BEST OF BABY – Amazon Edition – for you my fellow 2 readers (hi mom, lol!). I tried to limit it to 10 items that cover an array of categories.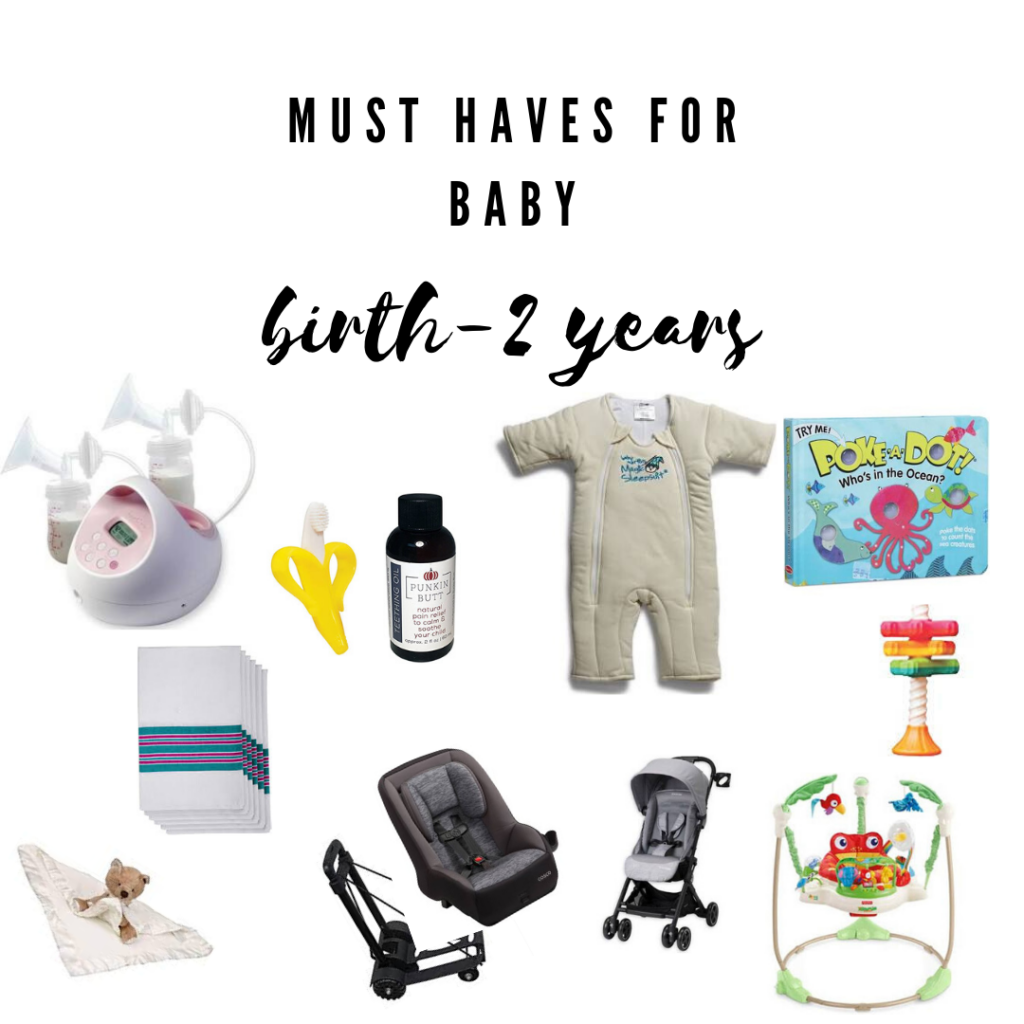 Spectra Pump – https://amzn.to/2U3GDt9 This pump doubled my milk production. The massaging option (as opposed to just suction like the Madela pump) was much more gentle on my already overworked nipples. I would pay twice as much for this thing if I had to!
Punkin Butt Teething Oil + Banana Teething Brush – https://amzn.to/2x6PzF8 + https://amzn.to/2WqXV4X – Teething is no joke. It comes early and in waves the entire first two years of your baby's beautiful existence. Keep the Banana brush in the freezer and insert into the top of the teething oil. Let your cranky kid go to town on that thing and get some much needed relief from their whining.
Baby Merlin Magic Sleepsuit – https://amzn.to/33yettC – Want your baby to sleep through the night? Combine this sleep suit with some rice cereal in your baby's milk of choice. What can I say? I am no doctor!! LOL **The most asked question for this item is definitely: Does the baby get warm? This is dependent on your baby! You WILL get to know your baby! We noticed JJ's was warm blooded. He did not like to be swaddled with long sleeve PJ's underneath. Knowing this, I did opt to make the house a little chilly and he slept in only a diaper and socks when he was in the sleep suit.
Poke-a-Dot books – https://amzn.to/2Unxj2a From the sitting stage to the reading stage, a book that engages baby is so important to start an early love of learning! These are so fun even I want to poke the dots!
Hospital Grade Swaddle Blankets – https://amzn.to/3dfPfEE No offense to Aden & Adnais but those are no blankets for swaddling. If you want the real deal, order the cheap yet think yet stretchy blankets the hospitals have been using for YEARS! These are the BEST for swaddling. JJ LOVED to be swaddled. I miss those days.
Barefoot Dreams Buddy – https://amzn.to/2wmZoyK Don't let the bloggers have all the boujie fun. You know you had your husband by you one of these overrated blankets last Christmas anyway! Share the overplayed love with your baby & get them a tiny piece of the exclusive Barefoot Dreams blanket. In all serious, JJ carries around this piece of blanket like Linus from Peanuts. It has long since been separated from the teddy but it is still his "buddy".
Cosco Slim Car Seat + Luggage Dolly – https://amzn.to/2WpzN2R + https://amzn.to/2wpw0rv – If you are one of those moms determined to not give up on your travel life – you can thank me later for this one. This is the best slim line car seat. I originally purchased this for the back seat of Jeff's truck. It is also perfect for traveling on an airplane. When you're traveling, simply use strap the carseat onto the luggage dolly. You will roll your beautiful child through the airport like a piece of adorable luggage. Maybe I will get really snazzy and link a YouTube tutorial here.
Maxi Cosi Lana Stroller –https://amzn.to/2Qx7xHM Why in the world did I wait to buy this stroller? It is AMAZING. Pricey but worth every. penny. It folds down with just one hands and locks into place. It has storage, a cup holder, and handles are TALLER than most umbrella strollers!
Fat Brain Spinning Toy – https://amzn.to/2xOLaqE – Another from sitting up to standing winner. JJ LOVED this toy for many months if not over a year. We recently passed this toy down to a friend and their son LOVES it, too! Makes my heart so happy. 🙂
Fisher Price Rainforest Jumparoo – Last but not lease is this Jumparoo. Months on end (possibly because I put him in it a little early – I am one of those rebel rule breaker moms, LOL) of fun, laughs, and giggles were had in this jumper.
Well, there it is! It was so hard to pick a top 10. I left off the NoseFrida snot sucker (https://amzn.to/2Ul7Vu2) which is must esp for when those babes are still on the boob! This inspires me for my next post…Best of BREAST on The Zon! 🙂 Stay tuned!
Xoxo,
Angeline